Playlist
all tracks and on-air programmers are listed in reverse chronological order - times are approximate
skip to a specific time:
ON AIR

Eric

Anything funky, greazy, groovy, or stanky. Also anything that's sweet, smooth, soars, or soothes. And everything else that twangs, buzzes, swings or moves. Bring your buzz. Or not.
tracks may appear here before or after they are played on the air
Over the Rhine
Drunkard's Prayer
Drunkard's Prayer 2005 via Back Porch



London Grammar
Shyer
If You Wait (Deluxe) 2014 via Columbia



Soweto Gospel Choir
Loliwe
Divine Decade (Celebrating 10 Years) 2014 via Decca



Scott H. Biram
Around The Bend
Nothin' But Blood 2014 via Bloodshot



2:40 am
V.V. Brown
Leave!
Traveling Like the Light 2010 via Capitol



William Clarke
Trying To Stretch My Money
Serious Intentions 1992 via Alligator Records



Jim Oblon
With You On My Mind
Sunset 2014 via Compass



Col. Bruce Hampton
Black Cat On MY Shoulder
Pharoah's Kitchen 2014 via Ropeadope



2:20 am
Niyaz
Mazaar
Sumud 2012 via Six Degrees



Shawn Maxwell's Alliance
Pistols N' Tulips
Shawn Maxwell's Alliance 2014 via Chicago Sessions



Fruit Bats
Tony The Tripper
Tripper 2011 via Sub Pop



Satan and Adam
Stagga Lee
Living On The River 1998 via Flying Fish Records



2:00 am
Monty Alexander
Skamento
Harlem-Kingston Express, Vol. 2 - The Ri 2014 via Motema



Heaters
Steve's Boots
Heaters 2014 via Independent



David Maxwell & Louisiana Red
You Got to Move
You Got to Move 2009 via Bluemax



The Soto Koto Band
Sanjo (Instrumental)
Mandingo Beat 1994 via Higher Octave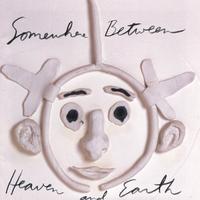 Cindy Bullens
The Lights of Paris
Somewhere Between Heaven and Earth 1999 via Artemis Records



1:40 am
Isaac Freeman and the Bluebloods
Don't Take Everybody to Be Your Friend
Beautiful Stars 2002 via Lost Highway



Wonderland Jazz Ensemble
Down To The River To Pray-Lullaby Of Forrealville
A Wish 2005



Lisa Hannigan
Home
Passenger 2011 via ATO RECORDS / RED



1:20 am
Grant Lee Buffalo
Grace
Fuzzy 1993 via Uni/Slash Records



Aterciopelados
Tomate
Rio 2008 via Nacional



Paul Burch
Waiting for My Ship
Still Your Man 2009 via Ramseur Rec.



Blue Therapy
Fly Away
Blue Therapy 2000 via Blue Therapy



1:00 am
Tinariwen
Koud Edhaz Emin
Emmaar 2014 via Anti-



Ben Allison
No Other Side
The Stars Look Very Different Today 2013 via Sonic Camera



Amber Nicole
Ghost and Guns
Lead You the Way Back Home 2014 via Independent



Vitor Ramil and Marcos Suzano
Livro Aberto
Introducing 2012 via World Music Network



12:40 am
Holly Golightly & the Brokeoffs
Pistol Pete
All Her Fault 2014 via Transdreamer



Morphine
I Had My Chance
Yes 1995 via Rykodisc



Lavelle White
Yes, I've Been Crying
Miss Lavelle 1994 via Texas Music Group



Javon Jackson
Mr. Jones
Once Upon a Melody 2008 via Palmetto Records



12:20 am
Morcheeba
Friction
Big Calm 1998 via Sire / London/Rhino



Ozomatli
Prendida
Place In The Sun 2014 via Vanguard



Bonerama
Folly
Hard Times 2009 via MTP



Steve Martin and The Steep Canyon Rangers
Atheists Don't Have No Songs
Steve Martin and The Steep Canyon Rangers 2014 via Rounder



Bruce Katz
Hep-Ology
Mississippi Moan 1997 via Audioquest



12:00 am