Playlist
all tracks and on-air programmers are listed in reverse chronological order - times are approximate
skip to a specific time:
ON AIR

Smitty

A rockin', stompin' tour through the blues, rock and edgy folk with world beat and jazz accents. No room for the esoteric here.
tracks may appear here before or after they are played on the air
G. Love & Special Sauce
Peace, Love and Happiness
Superhero Brother 2008 via Brushfire Records



8:20 am
Delbert McClinton
Two Step Too
Cost of Living 2005 via New West Records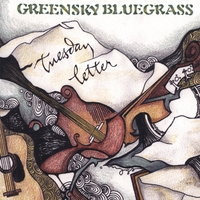 Greensky Bluegrass
Bottle Dry
Tuesday Letter 2006 via Independent



Elvis Perkins
Doomsday
The Doomsday EP 2009 via XL



Paul Simon
The Obvious Child
The Rhythm Of The Saints 1990 via Warner Bros / Wea



Michael Franti & Spearhead
I Know I'm Not Alone
Yell Fire! 2006 via Anti



8:00 am
Roomful of Blues
Standing Here at the Crossroads
The Blues'll Make You Happy, Too! 2000 via Rounder / Pgd



Van Morrison
Real Real Gone
Enlightenment 1990 via Polydor / Pgd



Chris Isaak
Baby Did A Bad Bad Thing
Forever Blue 1995 via Reprise / Wea



The Mavericks
I Said I Love You
Live in Austin Texas 2004 via Sanctuary Records



7:40 am
Indigo Girls
All Along The Watchtower
Live- Back On The Bus, Y'all 1991 via Sony



Rod Piazza & The Mighty Flyers
Every Shut Eye Ain't Sleep
Here And Now 1999 via Tone Cool



7:30 am
Tommy Emmanuel
Train To Dusseldorf
Only 2002 via Favored Nations



The Willeys
Darkwind
Glass Of Beer 1998 via Independent



7:20 am
Trombone Shorty
The Craziest Thing
For True 2011 via Verve Forecast



Duke Robillard
Money's Gettin' Cheaper
Stomp The Blues Tonight 2009 via Stony Plain Music



Bonnie Raitt
Love Me Like a Man [live]
The Best of Bonnie Raitt on Capitol 1989-2003 2003 via EMI



Bob Dylan
Tangled Up in Blue
Blood On The Tracks 1974 via Sony



7:00 am
ON AIR

Christoph

I like a pretty wide variety of music. I'll try not to be too random!
Andy McKee
Rylynn
Art of Motion 2005 via CandyRat Records



DeVotchKa
Along the Way
A Mad and Faithful Telling 2008 via Anti



5:20 am
Erin McKeown
Slung-Lo
Grand 2003 via Nettwerk Records



The National
Fake Empire
Boxer 2007 via Beggars Banquet



Erin Bode
Don't Take Your Time
Don't Take Your Time 2004 via Max Jazz Records



Kate Rusby
Planets
Awkward Annie 2008 via PURE



Morcheeba
Sao Paulo
Charango 2002 via Reprise / Wea



5:00 am
Iron & Wine
Boy With a Coin
The Shepherd's Dog 2007 via Sub Pop



The Appleseed Collective
Life is Beautiful
Baby to Beast 2012 via Independent



Chain of Lakes
Bourbon Lull
Chain of Lakes 2010 via Independent



Harper & Motorcity Josh
Stop Staring At Your Phone
Bare Bones 2013 via Independent



The Steel Wheels
Andrea
Lay Down Lay Low 2012 via The Steel Wheels



4:40 am
Matt the Electrician
Faithfully
Animal Boy 2010 via CD Baby



Mike Doughty
Looking at the World from the Bottom of a Well
Haughty Melodic 2005 via Ato Records



Frontier Ruckus
Mount Marcy
The Orion Songbook 2009 via Quite Scientific Records



(LIVE IN STUDIO!)
The Crane Wives
Margaret
[live_performance]
The Accidentals
The Silence
Bittersweet 2014 via Savage Kittens



4:20 am
My Brightest Diamond
We Added It Up
All Things Will Unwind 2011 via Asthmatic Kitty



the Soil & the Sun
You Alone Know
What Wonder is This Universe! 2012 via Independent



Ozomatli
It's Only Paper
Fire Away 2010 via Downtown



Jamaican Queens
Asleep at the Wheel
Wormfood 2013 via Notown



4:00 am
Cake
Long Time
Showroom Of Compassion 2011 via Upbeat Records/ILG



Eels
Novocaine For The Soul
Beautiful Freak 1996 via DreamWorks



Cloud Cult
No One Said it Would Be Easy
Feel Good Ghosts (Tea-Partying Through Tornadoes) 2009 via Earthology



Gotye
Don't Worry, We'll Be Watching Yo
Making Mirrors 2012 via Universal Republic



Jef Stott
Club Lebanon
Arcana 2012 via Six Degrees



3:40 am
Massive Attack
Babel
Heligoland 2010 via Virgin Records



Hooverphonic
Plus Profond
A New Stereophonic Sound Spectacular 1996 via Sony



Ghostpoet
Dial Tones
Some Say I So I Say Light 2013 via Play It Again Sam



Tricky
Nothing's Changed
False Idols 2013 via !K7 Records



3:20 am
IAMX
President
The Alternative 2006 via Independent



Sneaker Pimps
Becoming X
Becoming X 1996 via Virgin Records Us



Hybrid
Disappear Here
Disappear Here 2010 via Distinct'ive Breaks



Thom Yorke
The Clock
The Eraser 2006 via Xl Recordings



The Postal Service
This Place Is a Prison
Give Up 2003 via Sub Pop



3:00 am