Playlist
all tracks and on-air programmers are listed in reverse chronological order - times are approximate
skip to a specific time:
ON AIR

C Alan

High energy mix of the styles I've loved all of my life and the many new things I've been exposed to since I first discovered WYCE.
tracks may appear here before or after they are played on the air
Mariachi El Bronx
Nothing's Changed
Mariachi El Bronx [III] 2014 via ATO



Squirrel Nut Zippers
I'm Coming Home for Christmas
Christmas Caravan 1998 via Mammoth Records



7:30 am
Dropkick Murphys
The Season's Upon Us (Radio Edit)
The Season's Upon Us 2012 via Dropkick Murphys



Mustard Plug
Mr. Smiley
Masterpieces- 1991-2002 2005 via Hopeless Records



7:20 am
Peter Green Splinter Group
Running After You
Time Traders 2001



Willie Nile
Song Of A Soldier
If I Was A River 2014 via River House



Tribecastan
04 God Rest Ye 3 Kings
Twisted Christmas 2014



Mike Dought and Roseanne Cash
Holiday (What Do You Want?)
Yes and Yes 2012



Madeleine Peyroux
Desperadoes Under The Eaves [Exte
Keep Me In Your Heart For A While - The Best of 2014 via Rounder



7:00 am
ON AIR

Christoph

I start my show with a trip through the electronic and hip-hop side of the WYCE library. Midway, we'll hear a mix of new music, indie rock, upbeat tracks from the folk library, and other esoteric selections. I like to end my show with a selection of singer/songwriter folk, low-key rock, bluegrass, and a sprinkling of blues. You won't find much (if any) jazz here. Hope you enjoy!
Brother Oliver
Burn It Down to the Ground
Stubborn Fool 2014 via Independent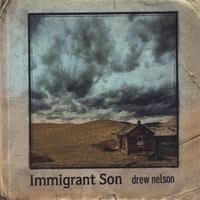 Drew Nelson
Wealthy Street
Immigrant Son 2005 via Mackinaw Harvest Music



Dale Wicks
Suitcase
Someone Else's Songs 2014 via Independent



Raphael Wressnig
Room With A View (Featuring Tad Robinson)
Soul Gumbo 2014 via Pepper Cake



James Bay
Let It Go
[single] 2014



2:40 am
Edie Brickell
Stranger Things
Stranger Things 2006 via Fantasy



Great Lake Swimmers
Everything Is Moving So Fast
Lost Channels 2009 via Nettwerk Records



The Devil Makes Three
Stranger
I'm A Stranger Here 2013 via New West Records



Ark Life
What You Want To
The Dream Of You And Me 2014 via illegal petes



Mocky
Birds of a Feather
Saskamodie 2009 via Crammed Disc Us



Blitzen Trapper
Feel The Chill
VII 2013 via Vagrant



2:20 am
Steve Forbert
Romeo's Tune
Strange Names and New Sensations 2007 via 429 Records



DeVotchKa
Along the Way
A Mad and Faithful Telling 2008 via Anti



PJ Harvey
The Devil
White Chalk 2007 via Island



Dirty Projectors
About To Die
Swing Lo Magellan 2012 via Domino



Ultraviolet Hippopotamus
Metaphorical Pipe
Translate 2013 via Independent



2:00 am
tUnE-yArDs
Look Around
Nikki Nack 2014 via 4AD



Ben Folds Five
Fair
Whatever and Ever Amen 1997 via Sony



The Sharp Things
Stockholm Street
Adventurer's Inn 2014 via Dive



The Pains of Being Pure At Heart
Kelly
[single] 2014



1:40 am
Dust Galaxy
Sun in Your Head
Dust Galaxy 2007 via ESL Music



Tomas Barfod
Sell You
Love Me 2014 via Secretly Canadian



Jamaican Queens
Asleep at the Wheel
Wormfood 2013 via Notown



Clothesline Revival
The One I Love Is Gone
Of My Native Land 2002 via Paleo Music



Chet Faker
Gold
Built on Glass 2014 via Downtown



1:20 am
John Grant
Sensitive New Age Guy
Pale Green Ghosts 2013 via Partisan



Underworld
Pearl's Girl [Edit]
Pearl's Girl 1997 via Tvt



DJ Shadow
Warning Call
The Less You Know, the Better 2011 via Roc-A-Fella



Anushka
Broken Circuit
Broken Circuit 2014 via Brownswood



1:00 am
A Tribe Called Red
NDN stakes
Nation II Nation 2013 via PB Records



Kid Koala
2 Bit Blues
12 Bit Blues 2012 via Ninja Tune



Sufjan Stevens
Too Much
The Age Of Adz 2010 via Asthmatic Kitty



Matisyahu
Broken Car
Akeda 2014 via Akeda Records



12:40 am
Little Axe
Say My Name
Champagne & Grits 2004 via Real World



Mark Eitzel
Make Sure They Hear
Candy Ass 2005 via Cooking Vinyl



Sylvan Esso
Dress
Sylvan Esso 2014 via Partisan



Zero7
You're My Flame
The Garden 2006 via Atlantic / Wea



!!! (chk Chk Chk)
Except Death
Thr!!!er 2013 via Terrorbird



12:20 am
Atmosphere
Southsiders
Southsiders 2014 via Rhymesayers



Grayskul
We Vanish
Zenith 2013 via Fake Four



Soulico
Politrix
Exotic on the Speaker 2009 via JDUB RECORDS



Ghostpoet
Them Waters
Some Say I So I Say Light 2013 via Play It Again Sam



Freddie Cruger
New World New Time
Soul Search 2006 via Ubiquity



12:00 am