Playlist
all tracks and on-air programmers are listed in reverse chronological order - times are approximate
skip to a specific time:
tracks may appear here before or after they are played on the air
Duke Robillard Band
Nasty Guitar
Calling All Blues 2014 via Stony Plain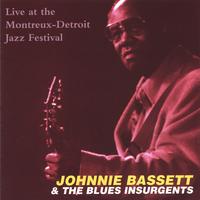 Johnnie Bassett
Woke Up This Morning
Live At The Montreux-Detroit Jazz Festival 1995



Elvin Bishop
No More Doggin'
Can't Even Do Wrong Right 2014 via Alligator



Albert Collins
Cash Talkin' (The Workingman's Blues)
Cold Snap 1986 via Alligator Records



3:40 am
The Moonrays
Pipeline
Surf Rock & Blues 2013 via Independent



Deep Greens & Blues
Don't Walk Away
Back to Home 2014 via Independent



Panic Project
Running Boy
The Panic Project 2014 via Independent



Greensky Bluegrass
A Letter to Seymour
If Sorrows Swim 2014 via Big Blue Zoo



Airborne or Aquatic
Field Of Life
Sisu 2014 via Earth Work



3:20 am
Captain Planet
S.S. Esfahan
Esperanto Slang 2014 via Bastard Jazz Recordings



Afro Bop Alliance
Inner Urge
Angel Eyes 2014 via Zoho



Lipbone Redding
Speaker in the Window
Esmeralda 2014 via Independent



Hi-Ker
Rhino
Hi-Ker 2014 via Independent



3:00 am
ON AIR

Eric

Anything funky, greazy, groovy, or stanky. Also anything that's sweet, smooth, soars, or soothes. And everything else that twangs, buzzes, swings or moves. Bring your buzz. Or not.
Over the Rhine
Soon
The Long Surrender 2011 via GREAT SPECKLED DOG



Iarla O Lionaird
Oisin's Dream
Invisible Fields 2005



William Elliott Whitmore
There's Hope for You
Animals in the Dark 2009 via Anti



2:40 am
Peter Hand Big Band
Blues In the Night (Featuring Houston Person)
Out of Hand 2014 via Savant



Will Dailey
Lookout Johnny
National Throat 2014 via Wheelkick Records



Channing & Quinn
Temporary Things
Temporary Things 2014 via Independent



Dr. Dan
Rollin'
Dan On The Moon 2000 via Terminus Records



2:20 am
Toure-Raichel Collective
Debo
The Paris Session 2014 via Cumbancha



Ursula Ricks
Make Me Blue
My Street 2013 via Severn



Flying Lotus
Ready Err Not
You're Dead! 2014 via Warp



Flying Lotus
Turtles
You're Dead! 2014 via Warp



Flying Lotus
Siren Song
You're Dead! 2014 via Warp



2:00 am
Paolo Nutini
Iron Sky
Caustic Love 2014 via Atlantic



Mississippi Heat
Working Man
Warning Shot 2014 via Delmark



Birds Of Chicago
Prairie Lullaby
Live From Space 2014 via Independent



Lhasa
Bells
Lhasa 2009 via Nettwerk Records



Laith Al-Saadi
Last Time You'll See Me Cry
Real 2014 via Weber Works



1:40 am
Bitter-sweet
Everything
Drama 2008 via Quango Fontana



Nataraj XT
Space In...
Putumayo Presents Asian Lounge 2005 via Putumayo World Music



Holy Ghost Tent Revival
Trouble With the Truth
Right State of Mind 2014 via Independent



Whiskey Shivers
There Is a Time (Featuring Kelsey Wilson)
Whiskey Shivers 2014 via Independent



Monareta
Domingo Loving Style
Picotero 2008 via Nacional Records



1:20 am
Gary Clark Jr
When My Train Pulls In (Live)
Gary Clark Jr. Live 2014 via Warner



Smoke Fairies
Morning Light
Ghosts 2010 via Independent



Dann Zinn
Shangri La (Featuring Peter Erskine and Chris Robinson)
Shangri La 2014 via Independent



1:00 am
Still Corners
Submarine
Creatures of An Hour 2011 via Sub Pop



Todd Thibaud
Long Way Down
Northern Skies 2005 via 95 North



Juana Molina
Hay Que Ver Si Voy
Son 2006 via Domino



Richard Hawley
Our Darkness
Lady's Bridge 2007 via Mute U.S.



12:40 am
Laura Rain
Your Love Is Not Broken
Closer 2014 via Independent



Steve Kimock Band
Elmer's Revenge
Eudemonic 2005 via Sci Fidelity Records



Justin Rutledge
I Have Not Seen the Light
The Early Widows 2010 via SIX SHOOTER



12:20 am
Eileen Rose
She's Yours
Be Many Gone 2014 via Holy Wreckords



Galactic
Karate
Carnivale Electricos 2012 via ANTI Records



Giant Panda Guerilla Dub Squad
Not the Fool
Steady 2014 via Easy Star



Bruce Katz
Slinky
A Deeper Blue 2004 via Severn



12:00 am