Playlist
all tracks and on-air programmers are listed in reverse chronological order - times are approximate
skip to a specific time:
tracks may appear here before or after they are played on the air
Rick Chyme
Sun Rays [w/Edye Evans Hyde]
The 5iveit LP 2013 via Independent



Simien the Whale
Bend Not Break
Simien the Whale 2012 via Mackinaw Harvest



Meta Meta
Sa~o Paulo no Shaking
MetaL MetaL 2014 via Mais Um Discos



Surfer Blood
Swim
Astro Coast 2010 via Kanine Records



Highasakite
Iran
Silent Treatment 2014 via Propeller Records



4:20 am
The Sweetback Sisters
The Heart of My Mind
Looking For A Fight 2011 via Signature Records



The Nels Cline Singers
Red Before Orange
Macroscope 2014 via Mack Avenue



Tweed Funk
Hoodoo Power
First Name Lucky 2014 via Independent



Sharon Jones & the Dap-Kings
I'll Still Be True
I Learned the Hard Way 2010 via DAPTONE



Har Mar Superstar
Lady, You Shot Me
Bye Bye 17 2013 via Cult Records/Frenchkiss Label Group



4:00 am
Frontier Ruckus
Mount Marcy
The Orion Songbook 2009 via Quite Scientific Records



Timber Timbre
Hot Dreams
Hot Dreams 2014 via Factor



Quilt
Tie Up the Tides
Held in Splendor 2014 via Kemado



Guster
Homecoming King
Keep It Together 2003 via Reprise / Wea



The Devil Makes Three
Mr. Midnight
I'm A Stranger Here 2013 via New West Records



3:40 am
TEEN
Breathe Low & Deep
The Way & Color 2014 via Carpark Records



The Black Lips
Dandelion Dust
Underneath The Rainbow 2014 via Vice



Grimes
Oblivion
Visions 2012 via 4ad Records



Cloud Nothings
I'm Not Part of Me
Here and Nowhere Else 2014 via Mom + Pop



3:20 am
Wye Oak
Schools of Eyes
Shriek 2014 via Merge



Tycho
Awake
Awake 2014 via Ghostly International



EMA
Neuromancer
The Future's Void 2014 via Matador



The Orwells
Who Needs You
Other Voices ED 2013



3:00 am
Ginger Kwan
Our Last Goodbye
Kwantum Leap 2014 via Hodfords



Mumford & Sons
Awake My Soul
Sigh No More 2010 via coop



Jim Lauderdale
Borrow Some Summertime
Honey Songs 2008 via Yep Roc Records



Brothers McCann
One Two Seven
Days Of Ease 2014 via Low Sodium Music



2:40 am
The Baseball Project
Take Me Out to the Ball Game
3rd 2014 via Yep Roc



Holmes Brothers
I Gave Up All I Had
Brotherhood 2014 via Alligator



Bossacucanova
Balanca (Nao Pode Parar) (Featuri
Nossa Onda e Essa 2014 via Six Degrees



Mark Buselli
Slider
Untold Stories 2014 via OA2



Nickel Creek
Elephant In The Corn
A Dotted Line 2014 via Nonesuch



2:20 am
Joan Osborne
Kitten's Got Claws
Love and Hate 2014 via eone



Los Lonely Boys
Dream Away
Revelation 2014 via Playing In Traffic



Joe Lovano
Stella by Starlight
I'm All for You 2004 via Blue Note



Jake Bugg
Me And You
Shangri La 2014 via Island



2:00 am
Marcus Roberts Trio
Gotta Play Your Own Song
From Rags To Rhythm 2014 via Independent



Amos Lee
Mountains Of Sorrow
Mountains Of Sorrow, Rivers Of Song 2013 via Blue Note



Soweto Gospel Choir
Arms Of An Angel
Divine Decade (Celebrating 10 Years) 2014 via Decca



Maia Sharp
Kinder Blues
Fine Upstanding Citizen 2005 via Koch Records



1:40 am
John Gorka
Really Spring
Bright Side Of Down 2014 via Red House



Gypsy Dreams Featuring Ferenc Illenyi
Gypsy Caprice
Gypsy Dreams Featuring Ferenc Illenyi - 2014 via Mesa / Blue Moon



Solomon Burke
Valley of Tears [w/Gillian Welch]
Nashville 2006 via Shout Factory



Preservation Hall Jazz Band
There Is A Light
Preservation- An Album to Benefit Preservation Hall & the Preservation Hall Music Outre 2010 via Preservation Hall



1:20 am
Aoife O'Donovan
Fire Engine
Fossils 2013 via Captured Tracks



Organic Trio
Maybe Tomorrow
Home Remembered 2014 via Independent



Dolly Parton
Blue Smoke
Blue Smoke 2014 via Sony Masterworks



Solas
Crested Hens
Solas 1996 via Shanachie



1:00 am
Scott Jeppesen
No Drama
El Guapo 2014 via Creative Bottle



Shane Dwight Blues Band
Fool
This House 2014 via Eclecto Groove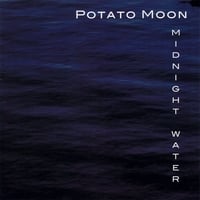 Potato Moon
Listen To The Fiddler
Midnight Water 2002 via n/a



The Shins
Sleeping Lessons
Wincing The Night Away 2007 via Sub Pop Records



12:40 am
The Ragbirds
Moribayassa (I'll Fly Away)
Travelin' Machine 2011 via CD Baby



Dave Matthews Band
Dancing Nancies
Under The Table And Dreaming 1994 via RCA



Otis Redding
(Sittin' On) The Dock of the Bay
The Ultimate Otis Redding 1986 via Warner Strat. Mkt.



The Bad Plus
Spring rounds
The Rite of Spring 2014 via Masterworks



12:20 am
Tommy Emmanuel
Footprints
The Mystery 2006 via Favored Nations



COMPILATIONS
Mujer_Y_Amiga
Rough Guide to Latin Dance 2013 via World Music Network



St. Paul & The Broken Bones
It's Midnight
Half The City 2014 via Single Lock



the Soil & the Sun
I Know It (I Feel It, Too)
What Wonder is This Universe! 2012 via Independent



12:00 am