Playlist
all tracks and on-air programmers are listed in reverse chronological order - times are approximate
skip to a specific time:
ON AIR

C Alan

High energy mix of the styles I've loved all of my life and the many new things I've been exposed to since I first discovered WYCE.
tracks may appear here before or after they are played on the air
Rubblebucket
Rewind
Survival Sounds 2014 via Communion Music



Medeski Scofield Martin & Wood
Light My Fire
Juice 2014 via Indirecto



8:00 am
Holly Golightly & the Brokeoffs
Lord Knows We're Drinking
No Help Coming 2011 via Transdreamer



Psapp
Part Like Waves
The Camel's Back 2009 via Domino Records UK



Dead Can Dance
Black Sun
Aion 1990 via Warner Brothers



The Bad Plus
Epistolary Echoes
Inevitable Western 2014 via Okeh



7:40 am
Gaelic Storm
Turn This Ship Around
Cabbage 2010 via LOST AGAIN RECORDS



The Accidentals
Grisly Bear
Bittersweet 2014 via Savage Kittens



7:30 am
Joan Osborne
Bring It On Home
Bring It On Home 2012 via Saguaro Road Records



Percy Sledge
Shining Through the Rain
Shining Through the Rain 2004 via Varese Records



7:20 am
Madcat & Kane
Help Me
Key To The Highway 1993 via Schoolkids Records



Paul Thorn
Old Stray Dogs & Jesus
Too Blessed to Be Stressed 2014 via Perpetual Obscurity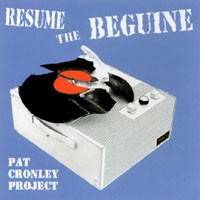 Pat Cronley
Pig Sty
Resume The Beguine 2001 via Chronic Records



Somi
Brown Round Things
The Lagos Music Salon 2014 via Okeh



7:00 am
ON AIR

Christoph

I like a pretty wide variety of music. I'll try not to be too random!
The Devil Makes Three
Help Yourself
Do Wrong Right 2009 via Milan Records



Greensky Bluegrass
Forget Everything
If Sorrows Swim 2014 via Big Blue Zoo



Hot Rize
Burn It Down
When I'm Free 2014 via Ten in Hand Records



The Lumineers
Stubborn Love
The Lumineers 2012 via Dualtone Music Group



2:40 am
The Decemberists
Calamity Song
The King is Dead 2011 via Capitol



The Head and the Heart
Lost in My Mind
The Head and The Heart 2011 via Sub Pop



Death Cab for Cutie
Transatlanticism
Transatlanticism 2003 via Barsuk



The Extra Lens
Some Other Way
Undercard 2010 via Merge Records



2:20 am
tUnE-yArDs
Bizness
w h o k i l l 2011 via 4ad Records



Ski Lodge
You Can't Just Stop Being Cruel
Big Heart 2013 via Dovecote



Old 97's
Let The Whiskey Take The Reins
The Grand Theatre Volume One 2010 via New West Records



Imelda May
It's Good To Be Alive
Tribal 2014 via Verve



Olivia Mainville
King Sings
Full Steam Ahead 2014 via Independent



2:00 am
Bob Schneider
Bullets
Lonelyland 2001 via Universal



The Long Winters
Hindsight
Putting the Days to Bed 2006 via Barsuk



Mike Doughty
Circles
Circles Super Bon Bon 2013 via Snack Bar



Mike Doughty
Madeline and Nine
Haughty Melodic 2005 via Ato Records



Luscious Jackson
So Rock On
Magic Hour 2014 via City Song



1:40 am
Jamaican Queens
Asleep at the Wheel
Wormfood 2013 via Notown



Broken Bells
Sailing to Nowhere
Broken Bells [LP] 2010 via Sony



Radiohead
Lotus Flower
The King Of Limbs 2011 via TBD Records



Liam Finn
The Nihilist
The Nihilist 2014 via Yep Roc



Gaudi
Life
In Between Times 2013 via Six Degrees



1:20 am
Derek Webb
Black Eye
Stockholm Syndrome 2009 via Sony



Bonobo
First Fires
The North Borders 2013 via Ninja Tune



FKA Twigs
Hours
LP1 2014 via Young Turks



Gorillaz
Tomorrow Comes Today
The Singles Collection 2001-2011 2011 via Virgin Records



Son Lux
Plan The Escape
Lanterns 2013 via Joyful Noise



1:00 am
A Tribe Called Red
Different Heroes
Nation II Nation 2013 via PB Records



Phantogram
Celebrating Nothing
Voices 2014 via Republic



Dan Croll
Can You Hear Me
Sweet Disarray 2014 via CApitol Records



Faded Paper Figures
On the Line
Relics 2014 via Shorthand Records



James Blake
Life Round Here
Overgrown 2013 via Universal Republic



12:40 am
The BPA
So It Goes
I Think We're Gonna Need a Bigger Boat 2008 via Southern Fried Records



Tunde Olaniran
Autonomous
The Second Transgression 2012 via Independent



The Hood Internet
DO YOU GIVE UP NOW (CLEAN)
Feat 2013 via Independent



Aesop Rock
Fryerstarter
Skelethon 2012 via Rhymessayers



Step Brothers
More Wins
Lord Steppington 2014 via Rhymesayers



Busdriver
Eat Rich (Prod. By Kenny Segal)
Perfect Hair 2014 via Big Dada



12:20 am
DoomTree
Gimme The Go
No Kings 2011 via Independent



Sneaker Pimps
Becoming X
Becoming X 1996 via Virgin Records Us



Sylvan Esso
Dress
Sylvan Esso 2014 via Partisan



CHVRCHES
Night Sky
The Bones Of What You Believe 2013 via Goodbye Records



In The Valley Below
Stand Up
The Belt 2014 via Caroline



12:00 am