Playlist
all tracks and on-air programmers are listed in reverse chronological order - times are approximate
skip to a specific time:
ON AIR

C Alan

High energy mix of the styles I've loved all of my life and the many new things I've been exposed to since I first discovered WYCE.
Bermudas
Snake Pit
Visit 2014 via Independent



Ram Dass & Kriece
Breath Inside the Breath
Cosmix 2008 via Waveform



Mose Allison
Crush
The Way Of The World 2010 via Anti



John Mayall
World Gone Crazy
A Special Life 2014 via Forty Below



8:00 am
Marcia Ball
Watermelon Time
Peace, Love & BBQ 2008 via Alligator Records



Zoe Muth
Little Piece Of History
World Of Strangers 2014 via Signature Sounds



Quicksilver Messenger Service
Happy Trails
1969 via Capitol



Fitz and the Tantrums
Pickin' Up the Pieces
Pickin' Up The Pieces 2010 via Dangerbird



Quantic
Duvidó
Magnetica 2014 via Tru Thoughts



7:40 am
Eels
A Swallow In The Sun
The Cautionary Tales Of Mark Oliver Ever 2014 via E Works



Melissa Ferrick
Little Love
Freedom 2000 via What Are Records



7:30 am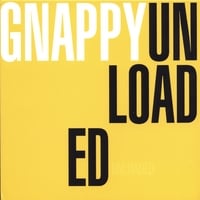 Gnappy
Gatorade Brain
Unloaded 2006 via Bean Pie Records



Mannish Boys
Everything's Alright
Wrapped Up and Ready 2014 via Delta Groove



7:20 am
Luke Doucet and the White Falcon
You Gotta Get It
Steel City Trawler 2010 via SIX SHOOTER



The Slambovian Circus Of Dreams
Tink (I Know It's You)
A Box of Everything 2014 via Red River



Superhuman Happiness
Second Heart
Hands 2013 via The Royal Potato Family



Melissa Aldana & Crash Trio
New Points
Melissa Aldana & Crash Trio 2014 via Concord



7:00 am
ON AIR

Christoph

I like a pretty wide variety of music. I'll try not to be too random!
Drew Emmitt
Cloud City
Long Road 2008 via Compass Records



The Steel Wheels
Andrea
Lay Down Lay Low 2012 via The Steel Wheels



The Appleseed Collective
the sugar cut my teeth
Baby to Beast 2012 via Independent



Sarah Jarosz
Run Away
Follow Me Down 2011 via Sugarhill



2:40 am
Lake Street Dive
Use Me Up
Bad Self Portraits 2014 via Signature Sounds



Root Doctor
Pay The Rent
New Attitude 2013 via Independent



Roadkill Ghost Choir
Bird In My Window
Quiet Light 2013 via Independent



Great Lake Swimmers
Everything Is Moving So Fast
Lost Channels 2009 via Nettwerk Records



Shiny Shiny Black
Lights On
Travelers 2014 via Independent



2:20 am
The Decemberists
Calamity Song
The King is Dead 2011 via Capitol



The Beatles
Here Comes the Sun
Abbey Road 1969 via Apple



Bright Eyes
Middleman
Cassadaga 2007 via Saddle Creek



Robert Francis & The Night Tide
Love Is A Chemical
Heaven 2014 via Aeronaut



Morcheeba
Wonders Never Cease
The Antidote 2005 via Echo UK Import



2:00 am
FREEMAN
Black Bush
Freeman 2014 via Partisan



My Morning Jacket
Gideon
Z 2005 via Ato Records / Red



Toad the Wet Sprocket
Walk on the Ocean
Fear 1991 via Sony



Fox
Let Me Down
Fox - EP 2014 via Independent



The XX
Islands
XX 2009 via Xl Recordings



1:40 am
Cake
World of Two
Comfort Eagle 2001 via Sony



Kan Wakan
Moving On
Moving On 2014 via Verve



Emiliana Torrini
Autumn Sun
Tookah 2013 via Rough Trade



Beach House
Zebra
Teen Dream Disc 1 2010 via Sub Pop



Pillowfight
Rain
Pillowfight 2013 via Bulk Recordings



1:20 am
Alejandra Ribera
Mars
La Boca 2014 via Pheromone



Dirty Projectors
About To Die
About To Die 2012 via Domino



Kinky
Those Girls
Those Girls 2009 via Nettwerk



Reptar
Context Clues
Oblangle Fizz Y'All 2011 via Make Records Not Bombs



1:00 am
Passion Pit
Cry Like A Ghost
Gossamer 2012 via Columbia



Daft Punk
Get Lucky
Random Access Memories 2013 via Columbia



Thom Yorke
Harrowdown Hill
The Eraser 2006 via Xl Recordings



Phantogram
The Day You Died
Phantogram EP 2013 via Republic



Jamaican Queens
Cant say no to annie
Wormfood 2013 via Notown



12:40 am
My Brightest Diamond
Gone Away
Bring Me the Workhorse 2006 via Asthmatic Kitty



Hundred Waters
[Animal]
The Moon Rang Like a Bell 2014 via OWSLA



Unkle
Caged Bird
Where did the Night Fall 2010 via Surrender All



Portishead
Machine Gun
Third 2008 via Mercury



Mr. Scruff
Thought To The Meaning
Friendly Bacteria 2014 via Ninjatune



12:20 am
Massive Attack
Special Cases
100th Window 2003 via Virgin Records



Wax Tailor
To Dry Up (feat. Charlotte Savary)
Hope & Sorrow 2007 via Decon Inc



Xiu Xiu
Stupid In The Dark
Angel Guts - Red Classroom 2014 via Polyvinyl



CHVRCHES
Recover
The Bones Of What You Believe 2013 via Goodbye Records



Liars
Octagon
WIXIW 2012 via Mute



12:00 am