Playlist
all tracks and on-air programmers are listed in reverse chronological order - times are approximate
skip to a specific time:
ON AIR

Traditions!

"Traditional Songs and Styles from around the World" We trace the musical threads that have been passed down through generations, connecting old blues, country, jazz and folk standards with their eclectic reinterpretations by today's musicians. 'Traditions' are alive and well and brought to you every Sunday morning, exclusively on your community radio station, 88.1 FM WYCE!
Miles Davis Sextet 'On 820 Jazz'
Someday My Prince Will Come
Someday My Prince Will Come
1961 via Columbia
a note about this track
Miles Davis, Trumpet...Hank Mobley, Tenor...John Coltrane, Tenor...Paul Chambers, Bass...Wynton Kelly, Piano...Jimmy Cobb, Drums
8:20 am
Shovels and Rope
1200 Miles
Shovels And Rope
2008
a note about this track
Husband & WIfe Duo Michael Trent & Mary Ann Hearst..South Carolina
The Cox Family
Runaway
Just When We're Thinking It's Over 1996 via Elektra / Wea



Emmitt Nershi Band
Restless Wind
New Country Blues
2009 via Sci Fidelity Records
a note about this track
Welcome To Traditions
8:00 am
ON AIR

Arthur West

The "Red-Eye Express" hauls Obscure Album Tracks; with an occasional Theme De-Railed. The Snap, Crackle, Pop is courtesy of the Boxcar's Victrola. All Aboard!!
Muungano National Choir, Kenya
Kaung'a Yachee
Missa Luba: An African Mass & 10 Folk Melodies 1990 via Philips



Russ Freeman & The Rippingtons
Journey's End
Sahara 1994 via GRP



Ralston Bowles
Remember
Little Miracles 2010 via Independent



Jefferson Starship
Miracles
Red Octopus 1975 via Grunt



5:40 am
Gil Scott-Heron
Johannesburg
The Best of Gil Scott-Heron Live 2004 via Compendia



Toto
Africa
IV 1982 via Columbia



Billy Bragg
Chile Your Waters Run Red Through Soweto
Help Save The Youth Of America: Live And Dubious 1988 via Elektra



Paul Simon
Crazy Love, Vol. II
Graceland: 25th Anniversary Edition 1986 via Sony Legacy



Miriam Makeba
House Of The Rising Sun
Miriam Makeba 1960 via Gallo Records



5:20 am
USA For Africa
We Are The World
We Are The World 1985 via Mercury



Richie Havens
Freedom
Woodstock: Music From The Original Soundtrack And More 1970 via Atlantic



Russ Freeman & The Rippingtons
True Companion
Sahara 1994 via GRP



5:00 am
Pat Metheny Group
Follow Me
Imaginary Day 1997 via Warner Bros



Muungano National Choir, Kenya
Vamuvamba
Missa Luba: An African Mass & 10 Folk Melodies 1990 via philips



War
Four Cornered Room
The World Is A Ghetto 1972 via United Artists



4:40 am
Sam Cooke
A Change Is Gonna Come
The Man And His Music 1986 via RCA



Leonard Cohen
The Old Revolution
Songs From A Room 1969 via Sony



Russ Freeman & The Rippingtons
Sahara
Sahara 1994 via GRP



Jefferson Starship
Freedom At Point Zero
Freedom At Point Zero 1979 via Grunt



Miriam Makeba
Suliram
Miriam Makeba 1960 via Gallo Records



4:20 am
Rush
YYZ
Moving Pictures 1981 via Mercury



Joe Louis Walker
Y&T
Preacher And The President 1998 via Polygram Records



Los Abandoned
Office Xmas Party
Mix Tape 2006 via Vapor



4:00 am
Muungano National Choir, Kenya
Missa Luba (An African Mass): I.Kyrie II.Gloria III.Credo IV.Sanctus V.Agnus Dei
Missa Luba: An African Mass & 10 Folk Melodies
1990 via Philips
a note about this track
for Nelson Mandela (18 July 1918 - 5 December 2013)
Ray Wilson
Biko
Liva And Acoustic 2002 via Inside/Out



3:40 am
John Denver
Mother Nature's Son
Rocky Mountain High 1972 via RCA



Jefferson Starship
Ride The Tiger
Gold 1979 via RCA



Jim James
A New Life
Regions Of Light And Sound Of God 2013 via ATO RECORDS / RED



Miriam Makeba
Mbube
Miriam Makeba 1960 via Gallo Records



3:20 am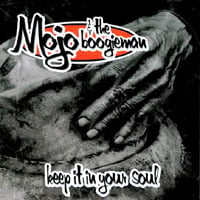 Mojo & the Boogieman
Spirit In The Sky
Keep It in Your Soul 1999



Genesis
Home By The Sea/Second Home By The Sea
Genesis 1983



Russ Freeman & The Rippingtons
Native Sons Of A Distant Land
Sahara 1994 via GRP



3:00 am