Playlist
all tracks and on-air programmers are listed in reverse chronological order - times are approximate
skip to a specific time:
ON AIR

Vince

Toast and Jams with Vince is a great way to start your Wednesday morning. He plays a tasty mix of folk, blues, jazz, rock and worldbeat that will satisfy your early morning cravings for the eclectic sound of WYCE!
Pat Metheny Group
As It Is
Speaking Of Now 2002 via Warner Bros / Wea



Los Lonely Boys
Hollywood
Los Lonely Boys 2003 via Or Music



Tired Pony
I'm Begging You Not To Go
The Ghost Of The Mountain 2013 via Heaneyville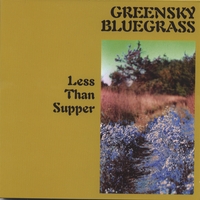 Greensky Bluegrass
New Rize Hill
Less Than Supper 2005 via Big Blue Zoo Records



8:00 am
Little Feat
Time Loves a Hero
Waiting For Columbus 1978 via Warner Bros / Wea



Ghost Town Blues Band
I Want You
Fried Glass Onions, Vol. 4 2012 via Inside Sounds



Lissie
The Habit
Back To Forever 2013 via Fat Possum



Shearwater
Natural One
Fellow Travelers 2013 via Sub Pop



7:40 am
Trombone Shorty
You and I (Outta This Place)
Say That To Say This 2013 via Verve



Crack the Sky
Lighten Up McGraw
Crack the Sky 1975



7:30 am
Jessica Hernandez and the Deltas
Caught Up
Demons 2013 via Dead Owl



Charles Bradley
Since Our Last Goodbye
No Time for Dreaming 2010 via DAPTONE



7:20 am
David Bowie
Station to Station
Station to Station
Lorde
Royals
Pure Heroine 2013 via Pure Heroine



Sleigh Bells
Rill Rill
Treats 2010 via MOM & POP MUSIC



7:00 am
George Duke
Happy Trails
DreamWeaver 2013 via BPM



Lawson Rollins
Point Of Attraction
Full Circle 2013 via Infinita Records



5:20 am
Peter Janson
Gaelic Air
A Long Road 2013 via Eastern Woods Music



Court Yard Hounds
Delight (Something New Under the Sun)
Court Yard Hounds 2010 via Columbia



Eldar Djangirov
Good Morning Heartache
Breakthrough 2013 via Motema



DarlenYa
Chicken In The Red Dress
Curves Ahead 2013 via Earthwork Music



5:00 am
COMPILATIONS
Solomon
12 Years A Slave (Music From and Inspire 2013 via Columbia



Shel
Like Minded Fool
Shel 2013 via Moraine Records



Chris Thile
Watch 'at Breakdown
How To Grow A Woman From The Ground 2006 via Sugarhill [Country]



Vienna Teng
Flyweight Love
Aims 2013 via Soltruna



Frank Sinatra
Put Your Dreams Away
Everything Happens To Me 2013 via Reprise



4:40 am
Beth Hart and Joe Bonamassa
Close To My Fire
Seesaw 2013 via J&R Adventures



7 On 7
Full Moon Tea Party
Back When It Was Fun 2013 via Independent



Bill O'Connell
Big Sur
Zócalo 2013 via Savant



4:20 am
Calexico
Sinner in the Sea
Algiers 2012 via ANTI Records



Django Reinhardt
halleluyah
The Indispensable Django Reinhardt (1949-1950) 1992 via RCA



Lily & Madeleine
Paradise
Lily & Madeleine 2013 via Asthmatic Kitty



We Banjo 3
If We Hadn't Any Women In The Wo
Roots Of The Banjo Tree 2013 via Independent



Trombone Shorty
Something Beautiful
Backatown 2010 via Verve Forecast



4:00 am
Pokey LaFarge
Bowlegged Women
Pokey LaFarge 2013 via Third Man Records



The Wood Brothers
Chocolate On My Tongue
Ways Not To Lose 2006 via Blue Note Records



Sarah Jarosz
Tell Me True
Song Up In Her Head 2009 via Sugarhill



Casey Neill & The Norway Rats
She Came Alive
All You Pretty Vandals 2013 via Incident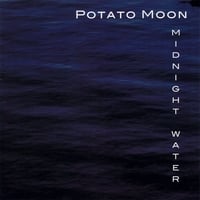 Potato Moon
Listen To The Fiddler
Midnight Water 2002 via n/a



3:40 am
Pete Anderson
Talkin' 'Bout Lonely
Birds Above Guitarland 2013 via Little Dog Records



Otis Redding
(Sittin' On) The Dock of the Bay
The Ultimate Otis Redding 1986 via Warner Strat. Mkt.



Tierney Sutton
Court And Spark
After Blue 2013 via BFM Jazz



Eric Clapton
Layla
Unplugged 1992 via Warner Bros / Wea



3:20 am
Tift Merritt
See You on the Moon
See You On The Moon 2010 via Fantasy



John Ginty
Elvis Presley
Bad News Travels 2013 via American Showplace Music



Shawn Colvin
Fill Me Up
These Four Walls 2006 via Nonesuch



The Silk Road Ensemble with Yo-Yo Ma
Playlist For An Extreme Occasion pt.6
A Playlist Without Borders 2013 via Sony Masterworks



Nellie McKay
Crazy Rhythm
Normal as Blueberry Pie - A Tribute to Doris Day 2009 via Verve



3:00 am