Playlist
all tracks and on-air programmers are listed in reverse chronological order - times are approximate
skip to a specific time:
ON AIR

Smitty

A rockin', stompin' tour through the blues, rock and edgy folk with world beat and jazz accents. No room for the esoteric here.
tracks may appear here before or after they are played on the air
Carole King and James Taylor
It's Too Late
Live At The Troubadour 2010 via Concord



7:20 am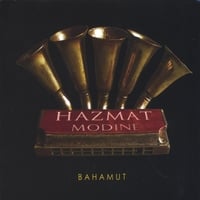 Hazmat Modine
Almost Gone
Bahamut 2006 via Barbes Records



Bria Skonberg
Let's Go All In
Into Your Own 2014 via Random Act Records



John Hammond
Jockey Full Of Bourbon
Timeless 2014 via Palmetto



Counting Crows
If I Could Give All My Love -Or- Richard Manuel Is Dead
Hard Candy 2002 via Universal/Geffen



Will Kimbrough
Sideshow Love
Sideshow Love 2014 via Daphne



7:00 am
ON AIR

Shawn

Music to elicit an emotion! It is a beautiful thing when a song speaks to you. I truly believe most great bands do not get the airplay. My goal is to introduce you to your new favorite artist.
The Church
Pure Chance
Uninvited Like the Clouds 2006 via Cooking Vinyl



Matisyahu
Watch the Walls Melt Down
Akeda 2014 via Akeda Records



Roomful of Blues
From You
Under One Roof 1997 via Bullseye Blues / Pgd



Show of Hands
Far Away
Show Of Hands 1989 via IRS



2:40 am
Honeyblood
(I'd Rather Be) Anywhere but Here
Honeyblood 2014 via Fat Cat



Various/Unknown Artist
I Want to Walk You Home
Goin' Home: A Tribute To Fats Domino 2007 via Vanguard Records



Carolyn Wonderland
Golden Stairs
Peace Meal 2011 via BISMEAUX PRODUCTIONS



Shovels & Rope
Pinned
Swimmin' Time 2014 via Dualtone



2:20 am
Reggae Cowboys
Gold Rush
Rock Steady Rodeo 1998 via Tumbleweed



Fiona Apple
Please Please Please
Extraordinary Machine 2005 via Sony



Royal Southern Brotherhood
Shoulda Known
Heartsoulblood 2014 via Ruf



Alison Brown
(I'm Naked And I'm) Going to Glasgow
Stolen Moments 2005 via Compass Records



2:00 am
Toni Price
I Want to Do (Everything for You)
Midnight Pumpkin 2001 via Texas Music Group



Conor Oberst
Double Life
Upside Down Mountain 2014 via Nonesuch



Poncho Sanchez
Crisis
Psychedelic Blues 2009 via Concord Records



Jason Ricci
NO PLAY
Blood on the Road 2005 via Rah Fox Records



1:40 am
Joey Defrancesco
Little Flower (Featuring Billy Ha
Enjoy The View (Featuring Billy Hart) 2014 via Blue Note



John Fullbright
Me Wanting You
From the Ground Up 2012 via Blue Dirt



Fat Freddy's Drop
Never Moving
Blackbird 2013 via Co-Sign



1:20 am
Dave Mason
As Sad and Deep As You
Future's Past 2014 via Red



Albert King
Look Out
Live Wire - Blues Power 1968 via Stax



Weather Report
And Then
Mr. Gone 1978 via Arc/Columbia/Legacy



Old Crow Medicine Show
O Cumberland River
Remedy 2014 via ATO



Blues Traveler
Unable to Get Free
Truth Be Told 2003 via Sanctuary Records



1:00 am
Nneka
Valley
Soul is Heavy 2012 via Decon Inc



Keb' Mo'
That's Alright
Bluesamericana 2014 via Kind of Blue Music



Old School Freight Train
Broken Pieces
Run 2005 via Acoustic Disc



Mgmt
Lady Dada s Nightmare
Congratulations 2010



12:40 am
Mr. Scruff
Catch Sound
Friendly Bacteria 2014 via Ninjatune



Jack Bruce
White Room
Shadows In The Air 2001 via Silverline



Jessie Payo
Goodbye Yesterday
Down The Mountain 2013 via independent



Strand of Oaks
Shut In
Heal 2014 via Dead Oceans



Leni Stern
Let Me Fly
When Evening Falls 2004 via Leni Stern



12:20 am
The Low Anthem
Don't Tremble
Oh My God, Charlie Darwin 2009 via Nonesuch



Hollie Cook
Looking for Real Love
Twice 2014 via Mr Bongo



NO
North Star
El Prado 2014 via Arts & Crafts



Jonny Lang
Leaving To Stay
Wander This World 1998 via A&M



12:00 am