Playlist
all tracks and on-air programmers are listed in reverse chronological order - times are approximate
skip to a specific time:
Van Morrison
Meaning of Loneliness
What's Wrong with This Picture? 2003 via Blue Note Records



Cuba L.A.
Deck the Halls
Christmas Around the World 2003 via Putumayo World Music



Four Finger Five
No One To Steer
2:22 2010 via Independent



8:20 am
Four Finger Five
On The Ladder
2:22 2010 via Independent



Robben Ford
How Deep In the Blues (Do You Want To Go) [Live]
Soul On Ten 2009 via Concord Records



Tracy Chapman
Bridges
Crossroads 1989 via Elektra



8:00 am
ON AIR

Eric

Anything funky, greazy, groovy, or stanky. Also anything that's sweet, smooth, soars, or soothes. And everything else that twangs, buzzes, swings or moves. Bring your buzz. Or not.
Over the Rhine
Born
Drunkard's Prayer 2005 via Back Porch



Don Stiernberg
Limehouse Blues
Swing 220 2011 via Blue Night Records



The Barr Brothers
The Bear At The Window
Sleeping Operator 2014 via Secret City



2:40 am
Tristen
Monster
Caves 2013 via Thirty Tigers



Jack Hadley
Bye Bye Baby (Blues Is My Life)
Jack Hadley - The St. Louis Sessions 2014 via Blue Haight Music



Mickey Hart
Ticket To Nowhere
Mysterium Tremendum 2012 via 360 Productions



Son Little
Joy
Things I Forgot 2014 via Anti-



2:20 am
Michael Eaton
Guru
Individuation 2014 via Destiny Records



Lisa Gerrard
In Exile
The Silver Tree 2007 via EMI Int'l



Kevin Gordon
Evan Pick Up The Line
Cadillac Jack's #1 Son 1998 via Shanachie



2:00 am
Annika Chambers & The Houston All-Stars
Jealous Kind
Making My Mark 2014 via Montrose



Garden City Movement
Bengali Cinema
Entertainment - Bengali Cinema 2014 via Bldg5 Records



Ghost Heart
Cui
The Effigy 2014 via Independent



Erin Harpe & The Delta Swingers
Charles River Delta Blues
Love Whip 2014 via Vizztone



1:40 am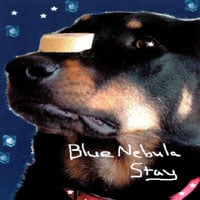 Blue Nebula
Gracious Measures
Stay 2001



Pieta Brown
All My Rain
Paradise Outlaw 2014 via Red House



Eric Clapton
Reconsider Baby
From The Cradle 1994 via Reprise / Wea



Federico Aubele
Amatoria
Amatoria 2009 via Eighteenth Street



The Sweet Lowdown
River Winding Down
Chasing The Sun 2014 via Independent



1:20 am
Johnny Marr
Dynamo
Playland 2014 via Sire



Jc Stylles
Pensativa
Blakey Grease 2014 via American Showplace



Nikki Lane
Wild One
All Or Nothin' 2014 via New West



The Hawktones
Lonesome Train
In the Open- Live at The Howmet Playhouse 2012 via Independent



1:00 am
Slow Poke
Dry Socket
At Home 2007 via Palmetto



The Elders
Saint Patrick's Battalion
Story Road 2014 via Independent



Tuatara
Goodnight La Habana
Breaking The Ethers 1997 via Sony



12:40 am
Billy Skinner & the Double Jazz Quartet
En Route
Kosen Rufu 1990 via Accurate Records



Sacred Strays
Parks of Darkness
Sacred Strays 2014 via Independent



Kristina Train
Half Light
Spilt Milk 2009 via Blue Note Records



Bobby Jones
Come In Out Of The Rain
Comin' Back Hard 2009 via Delta Groove Productions



The Spy from Cairo
Latif
Arabadub 2014 via Wonderwheel Recordings



12:20 am
Tricky
Bonnie & Clyde
False Idols 2013 via !K7 Records



Matt Slocum
Cambria
Portraits 2009 via Chandra Records



Gotan Project
Tu Misterio
Tango 3.0 2010 via XL Recording



Gotan Project
Tu Misterio
Tango 3.0 2010 via XL Recording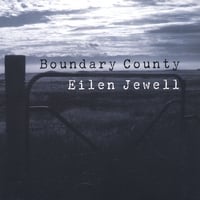 Eilen Jewell
Gotta Get Right
Boundary County 2006 via Independent



Jp Soars
Thorn In My Side
Full Moon Night In Memphis 2014 via Independent



12:00 am